Peru On A Plate Newsletter #16
Discover your new Peruvian dessert obsession, explore the best Peruvian restaurants in London, and join famous chef Gordon Ramsay on his culinary journey through Peru in today's Peru On A Plate Newsletter
Besos de moza
Pucker Up: Peruvian Besos de Moza Will Steal Your Heart (and Taste Buds). Your new Peruvian dessert obsession: biscuit base, marshmallow or meringue filling, and chocolate coating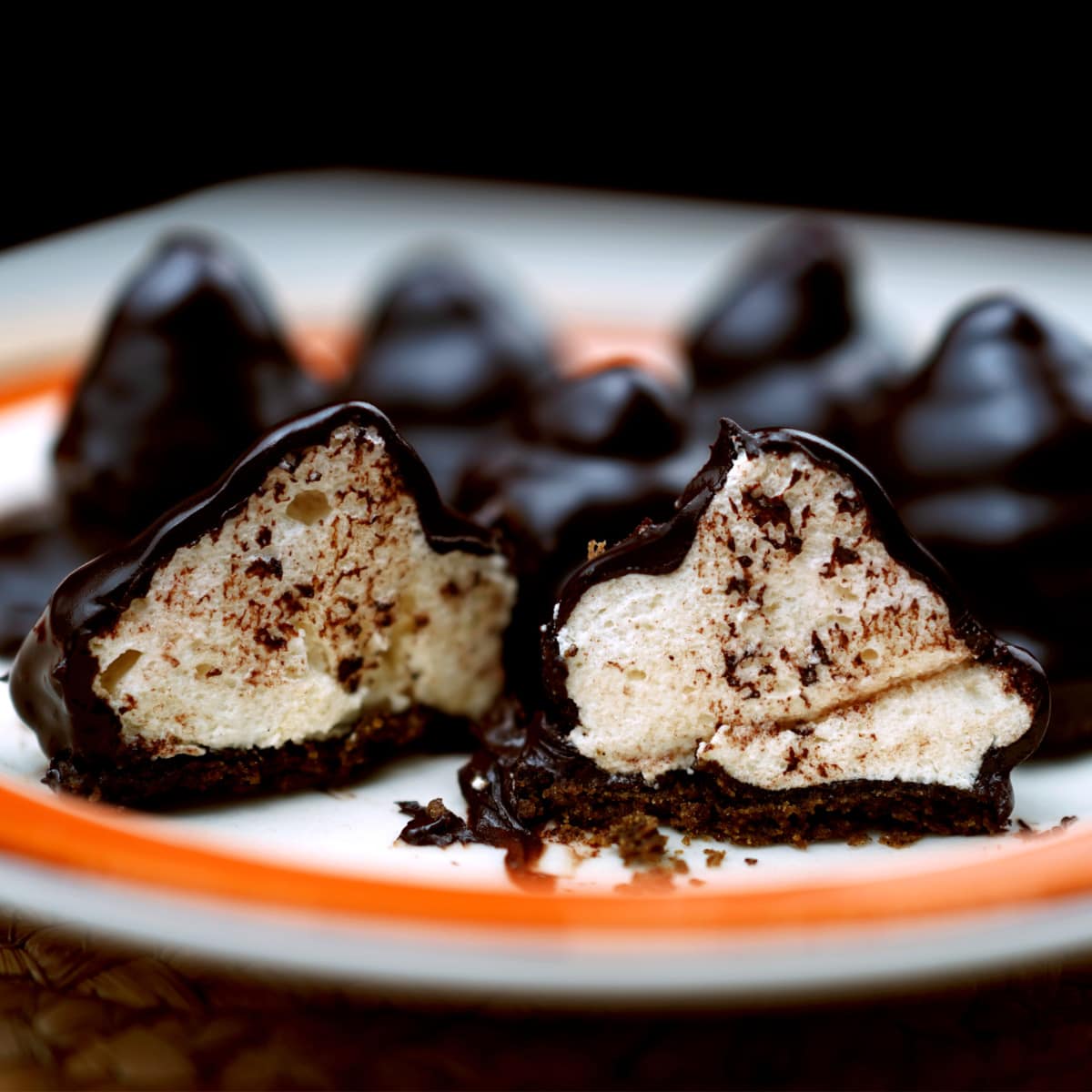 From Lima With Love: The Best Peruvian Restaurants In London
Here are 6 of the best places to enjoy Peruvian food in London.
London's dining scene is ever-changing, but Peruvian food seems to have found a permanent spot in the city's heart. Here are some of the best Peruvian joints in town:
Lima, Fitzrovia - With a menu revamp and a fresh refurb, Lima has undergone a transformation that reflects the diverse cultural influences of the Peruvian kitchen, resulting in fantastic dishes that celebrate the harmonious marriage between elements of Japanese (Nikkei) and Chinese (Chifa) cuisine.
Floral By Lima, Covent Garden - With rave reviews and two AA Rosettes, Floral by Lima has plates full of verve and vibrancy designed for sharing, and a pisco bar, Lost Alpaca, which is renowned for serving some of the best cocktails in the capital.
Ceviche, Soho - Named after Peru's national dish, Ceviche is defined by a central counter running the length of the narrow bar space, where you can watch the slicing and dressing of the fish, and enjoy fantastic barbecued offal dishes like beef heart skewers.
Andina, Spitalfields - Andina is all heart and soul, with a rambunctious atmosphere, assertive cocktails, and big, bold flavours on the plate. The house special ceviche Andina and grilled octopus are must-tries.
Pachamama, Old Street - Pachamama aims to shine a light on Chifa cuisine, a glorious meeting of Chinese and Peruvian cooking sensibilities, using British ingredients and placing an emphasis on seasonality and sustainability.
Mommi, Clapham - Mommi celebrates Nikkei cuisine with great flair and attention to detail, with a 100% gluten-free menu that's well worth a visit.
Famous chef Gordon Ramsay eats guinea pig
Famous chef Gordon Ramsay hangs out with an Andean family in Peru, diving into their traditional cooking techniques and ingredients. As he helps make a soup, the real highlight is his experience with guinea pigs—a local fave.
Even with his extensive food background, Ramsay finds it tough to eat the dish after spending time with the cute critters earlier, showing his food journey isn't just about taste, but emotions too.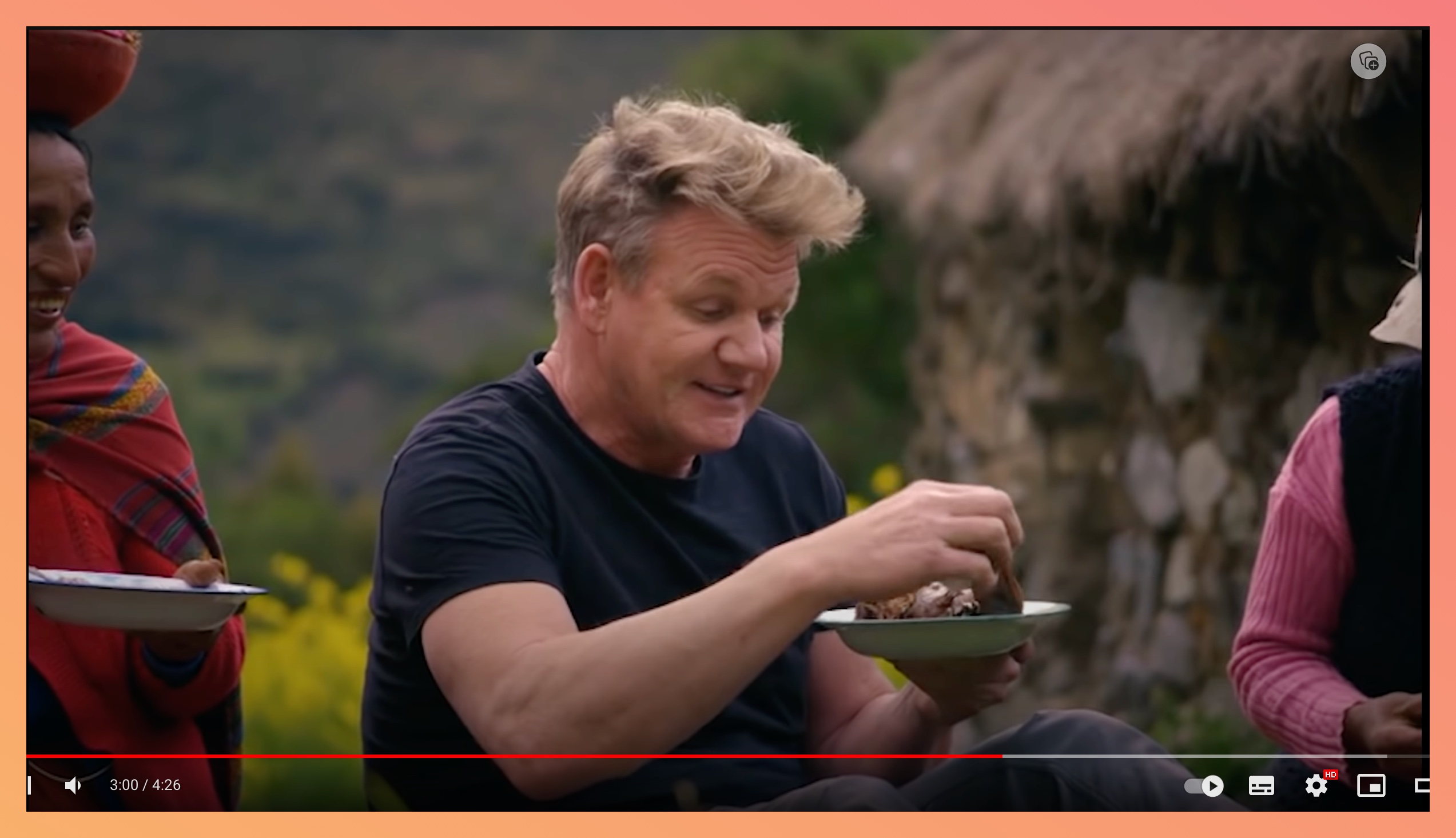 Lonely Planet recommends Lima for foodies
Lonely Planet's 2023 guide to dynamic street food scenes and fine dining experiences of world destinations.
Lonely Planet has announced the top 10 countries to visit for food in 2020 and Italy, Spain, and Portugal have nabbed the top 3 spots.
The list was determined based on factors such as sustainability, chef innovation, and street food.
Peruvian food - the best food ever 🇵🇪
"My first trip was to Peru. I came back thinking Peruvian food was the best food ever, so I took a job at the Llama Inn (50 Withers St.). They make great contemporary Peruvian food."
Interview with Chef John Turnbull of Madre, New York.
Have you eaten?
In Peru, Chinese cuisine has been adopted and adapted, blurring the distinction between the two countries' foods. Examples include the popular Chinese dish diced chicken with cashews, which has been adopted in Brazil and other countries. Although the cashew nut used in this dish is not native to China, it is still considered an authentic Chinese dish.
Chifa, Peruvian-Chinese fusion cuisine, is a delicious blend of two cultures.
The cuisine of Peru reflects its vibrant mix of cultures, including the Chinese immigrants who arrived in 1849. The Cantonese word for "eat rice" -- Chi Fá -- inspired many of these immigrants to open restaurants and integrate their traditions into Peruvian culture.
Want more? Read Eat Peru's guide to Chinese-Peruvian food.
The Flavors of Lima 🇵🇪
A tour of the Peruvian city's meteoric rise into the culinary spotlight.
Central Restaurante, led by chef Virgilio Martínez, uses ingredients from the Amazon and the Andes, showcasing Peru's biodiversity
Maido, a Nikkei restaurant by chef Mitsuharu Tsumura, combines Peruvian ingredients with Japanese techniques
La Mar, a cevichería, is famous for its ceviche, tiraditos, and causas, prepared with fresh, local ingredients
El Pan de la Chola, a bakery and café, offers artisanal bread, sandwiches, and pastries, with an emphasis on organic, locally-sourced ingredients
Isolina Taberna Peruana, a traditional tavern, serves homestyle Peruvian dishes, inspired by the owner's mother's recipes
Osso Carnicería y Salumeria, a butcher shop and restaurant, specializes in dry-aged meats, homemade sausages, and charcuterie
Dédalo Arte y Artesanía, a gallery, and café, features unique art pieces and delicious coffee in a charming courtyard setting
Peru - World's best food. Again 🔥
Peru has been named the world's leading culinary destination at the World Travel Awards.
The country was honoured at a ceremony in Lisbon, Portugal, beating out other contenders such as Spain, Italy and France.
"This is the fourth time that Peru has been recognized as a leading cultural destination in the world" ~ Commission for the Promotion of Peru for Exports and Tourism (Promperú)
The distinction is recognized as the best hallmark of excellence in the field and its awards are considered the 'Oscar of Tourism' by the Wall Street Journal .
Salmon Ceviche: the perfect Peruvian summer appetizer
Salmon is often considered to be one of the most luxurious fish breeds. It is also a type of fish we rarely find in Peruvian cuisine. Peru's iconic dish, Ceviche, is most often prepared with white fish like sea bass, tilapia, snaper, mahi mahi, grouper and even shellfish like scallop.
But Salmon works really well in ceviche and adds a certain richness that many people find appealing.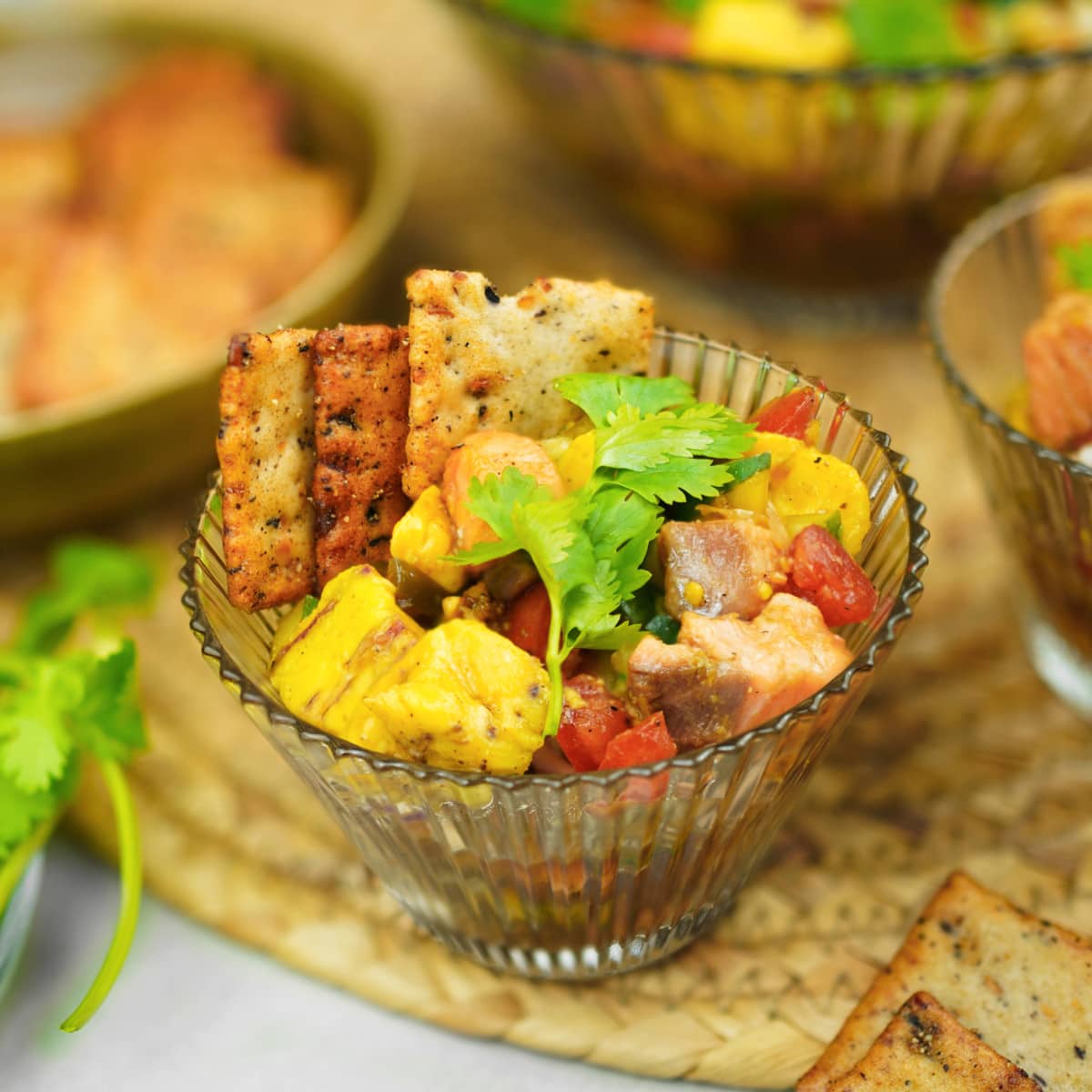 Italian Peruvian Fusion? Nah, It's a Style: Colibrí's New West Hollywood Pop-Up
Peruvian chef Ricardo Zarate is opening Colibrí, a pop-up restaurant serving Peruvian comfort food in the Los Balcones space in Hollywood.
Zarate has struggled to find a permanent and stable project after his previous restaurant ventures, but he is excited to be independent and focusing on cooking great food.
Colibrí West Hollywood, the second pop-up, will feature Italian Peruvian cuisine and is currently slated to run only as a two-month residency.
Partnering with well-known LA chef Michael Fiorelli, the duo will bring a unique style of Italian Peruvian cuisine that occupies its own formalized lane in Peru.
Seco de Chabelo: Northern Peru's flavorful beef & plantain fusion
Discover the vibrant, rich flavors of Seco de Chabelo, a traditional meat and plantain dish hailing from Northern Peru. Bursting with taste, this dish has a fascinating origin story rooted in the region's culture and agricultural bounty.
It's the perfect example of how history and culture have shaped the region's cuisine. The roots of this lesser-known Peruvian dish go back to the Spanish colonization of South America, blending traditional and new ingredients and methods to create something truly unique.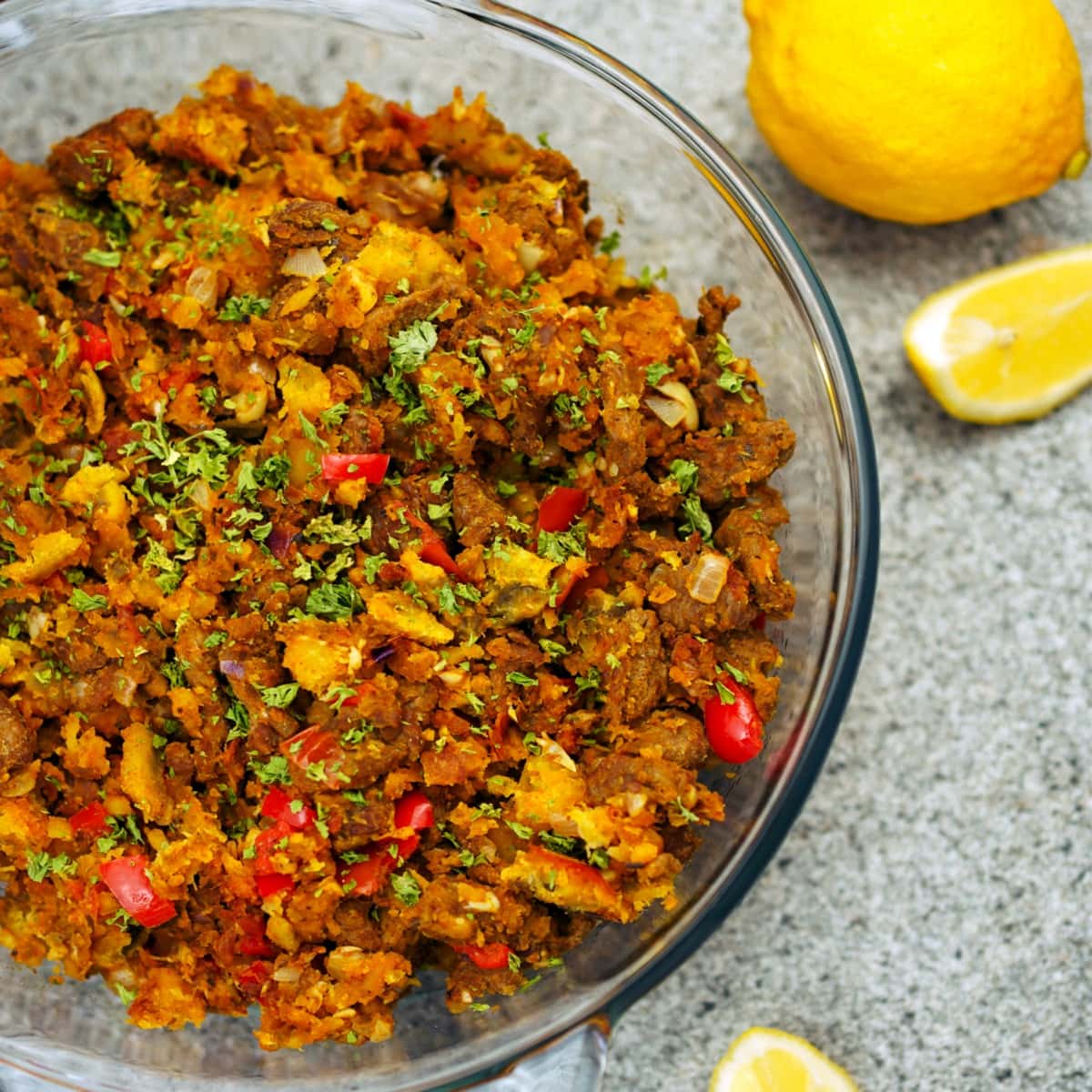 Till next time,
Keith, Elise, Christian, Jade, and Lenin from the Eat Peru team.
EatPeru.com - info@eatperu.com - www.eatperu.com
14 Cedarwood Close, Dublin D11YE04
Ireland
Privacy policy | Help center | Contact us